GB Qbit+ Plus All-Terrain Wózek Spacerowy, Laguna Blue

    {"2023-02-25":{"price_formatted":"z\u0142829.00","price":"829.000000","price_tax_included":"829.000000","price_tax_excluded":"673.983740","date_add":"25.02.2023","lowest":false},"2023-02-26":{"price_formatted":"z\u0142829.00","price":"829.000000","price_tax_included":"829.000000","price_tax_excluded":"673.983740","date_add":"26.02.2023","lowest":false},"2023-02-27":{"price_formatted":"z\u0142829.00","price":"829.000000","price_tax_included":"829.000000","price_tax_excluded":"673.983740","date_add":"27.02.2023","lowest":false},"2023-02-28":{"price_formatted":"z\u0142829.00","price":"829.000000","price_tax_included":"829.000000","price_tax_excluded":"673.983740","date_add":"28.02.2023","lowest":false},"2023-03-01":{"price_formatted":"z\u0142829.00","price":"829.000000","price_tax_included":"829.000000","price_tax_excluded":"673.983740","date_add":"01.03.2023","lowest":false},"2023-03-02":{"price_formatted":"z\u0142829.00","price":"829.000000","price_tax_included":"829.000000","price_tax_excluded":"673.983740","date_add":"02.03.2023","lowest":false},"2023-03-03":{"price_formatted":"z\u0142829.00","price":"829.000000","price_tax_included":"829.000000","price_tax_excluded":"673.983740","date_add":"03.03.2023","lowest":false},"2023-03-04":{"price_formatted":"z\u0142829.00","price":"829.000000","price_tax_included":"829.000000","price_tax_excluded":"673.983740","date_add":"04.03.2023","lowest":false},"2023-03-05":{"price_formatted":"z\u0142829.00","price":"829.000000","price_tax_included":"829.000000","price_tax_excluded":"673.983740","date_add":"05.03.2023","lowest":false},"2023-03-06":{"price_formatted":"z\u0142829.00","price":"829.000000","price_tax_included":"829.000000","price_tax_excluded":"673.983740","date_add":"06.03.2023","lowest":false},"2023-03-07":{"price_formatted":"z\u0142829.00","price":"829.000000","price_tax_included":"829.000000","price_tax_excluded":"673.983740","date_add":"07.03.2023","lowest":false},"2023-03-08":{"price_formatted":"z\u0142829.00","price":"829.000000","price_tax_included":"829.000000","price_tax_excluded":"673.983740","date_add":"08.03.2023","lowest":false},"2023-03-09":{"price_formatted":"z\u0142829.00","price":"829.000000","price_tax_included":"829.000000","price_tax_excluded":"673.983740","date_add":"09.03.2023","lowest":false},"2023-03-10":{"price_formatted":"z\u0142829.00","price":"829.000000","price_tax_included":"829.000000","price_tax_excluded":"673.983740","date_add":"10.03.2023","lowest":false},"2023-03-11":{"price_formatted":"z\u0142829.00","price":"829.000000","price_tax_included":"829.000000","price_tax_excluded":"673.983740","date_add":"11.03.2023","lowest":false},"2023-03-12":{"price_formatted":"z\u0142829.00","price":"829.000000","price_tax_included":"829.000000","price_tax_excluded":"673.983740","date_add":"12.03.2023","lowest":false},"2023-03-13":{"price_formatted":"z\u0142829.00","price":"829.000000","price_tax_included":"829.000000","price_tax_excluded":"673.983740","date_add":"13.03.2023","lowest":false},"2023-03-14":{"price_formatted":"z\u0142829.00","price":"829.000000","price_tax_included":"829.000000","price_tax_excluded":"673.983740","date_add":"14.03.2023","lowest":false},"2023-03-15":{"price_formatted":"z\u0142829.00","price":"829.000000","price_tax_included":"829.000000","price_tax_excluded":"673.983740","date_add":"15.03.2023","lowest":false},"2023-03-16":{"price_formatted":"z\u0142829.00","price":"829.000000","price_tax_included":"829.000000","price_tax_excluded":"673.983740","date_add":"16.03.2023","lowest":false},"2023-03-17":{"price_formatted":"z\u0142829.00","price":"829.000000","price_tax_included":"829.000000","price_tax_excluded":"673.983740","date_add":"17.03.2023","lowest":false},"2023-03-18":{"price_formatted":"z\u0142829.00","price":"829.000000","price_tax_included":"829.000000","price_tax_excluded":"673.983740","date_add":"18.03.2023","lowest":false},"2023-03-19":{"price_formatted":"z\u0142829.00","price":"829.000000","price_tax_included":"829.000000","price_tax_excluded":"673.983740","date_add":"19.03.2023","lowest":false},"2023-03-20":{"price_formatted":"z\u0142829.00","price":"829.000000","price_tax_included":"829.000000","price_tax_excluded":"673.983740","date_add":"20.03.2023","lowest":false},"2023-03-21":{"price_formatted":"z\u0142829.00","price":"829.000000","price_tax_included":"829.000000","price_tax_excluded":"673.983740","date_add":"21.03.2023","lowest":false},"2023-03-22":{"price_formatted":"z\u0142829.00","price":"829.000000","price_tax_included":"829.000000","price_tax_excluded":"673.983740","date_add":"22.03.2023","lowest":false},"2023-03-23":{"price_formatted":"z\u0142829.00","price":"829.000000","price_tax_included":"829.000000","price_tax_excluded":"673.983740","date_add":"23.03.2023","lowest":false},"2023-03-24":{"price_formatted":"z\u0142829.00","price":"829.000000","price_tax_included":"829.000000","price_tax_excluded":"673.983740","date_add":"24.03.2023","lowest":false},"2023-03-25":{"price_formatted":"z\u0142829.00","price":"829.000000","price_tax_included":"829.000000","price_tax_excluded":"673.983740","date_add":"25.03.2023","lowest":false},"2023-03-26":{"price_formatted":"z\u0142829.00","price":"829.000000","price_tax_included":"829.000000","price_tax_excluded":"673.983740","date_add":"26.03.2023","lowest":true}}
  
The lowest price of the product zł829.00 in day 26.03.2023

GB Qbit+ Plus All-Terrain - Wózek Spacerowy, Laguna Blue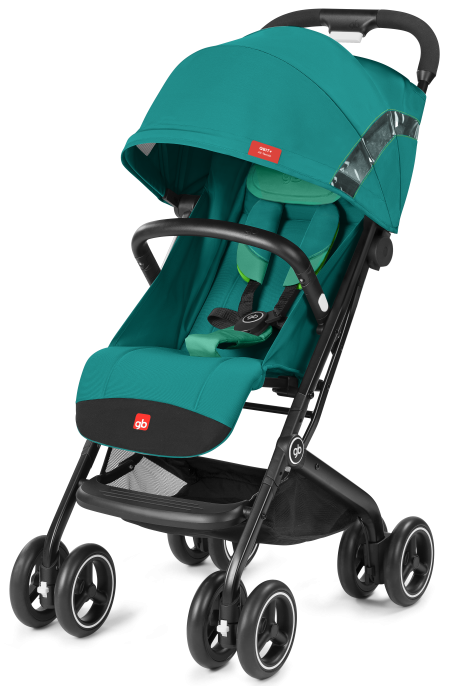 GB Qbit+ All-Terrain w skrócie:
Qbit+ All-Terrain to doskonałe rozwiązanie do podróży w mieście. Mały rozmiar i najwyższy komfort - Qbit+ All-Terrain dorównuje funkcjonalnością swojemu mniejszemu towarzyszowi. Wózek posiada funkcję rozkładania oparcia do pozycji leżącej (odpowiednia dla dzieci od urodzenia i wzwyż), poduszkę oraz duże koła - wszystko dla zapewnienia wygody od samego początku użytkowania. Przestronne siedzisko zapewnia komfort nawet podczas dłuższych przejażdżek. Z modelem Qbit+ All-Terrain świat stoi przed Tobą otworem.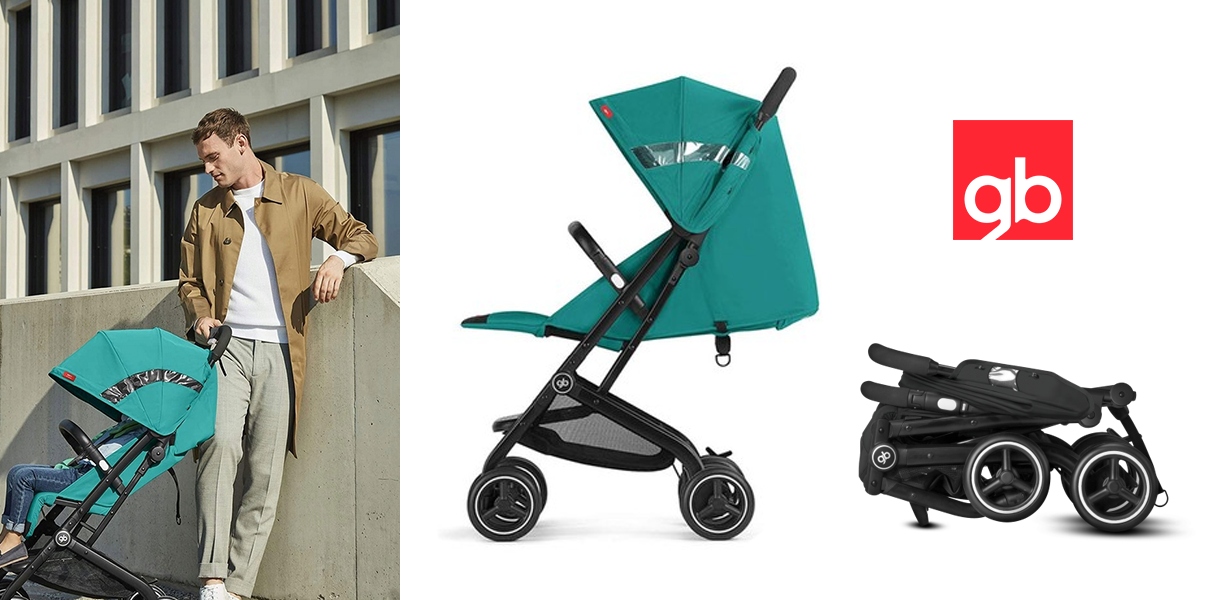 Niezwykle kompaktowy wózek spacerowy
Innowacyjny mechanizm składania pozwala na złożenie wózka do rozmiarów podręcznego bagażu w zaledwie kilka sekund.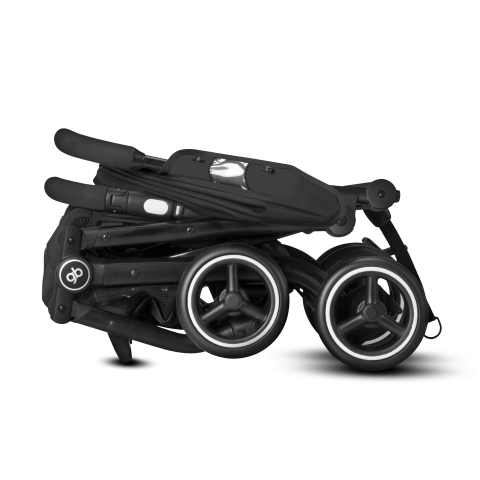 Pozycja leżąca
Przy pomocy jednej ręki rozłożysz oparcie do wygodnej pozycji leżącej.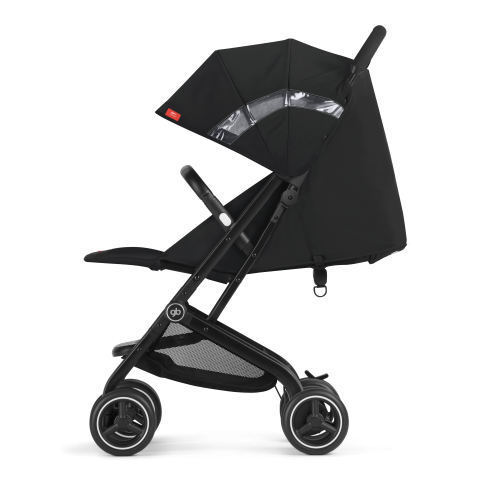 Podwójne koła All-Terrain - podwójny komfort
Podwójne koła modelu Qbit+ All-Terrain zapewniają stabilność i płynną jazdę po nierównych nawierzchniach.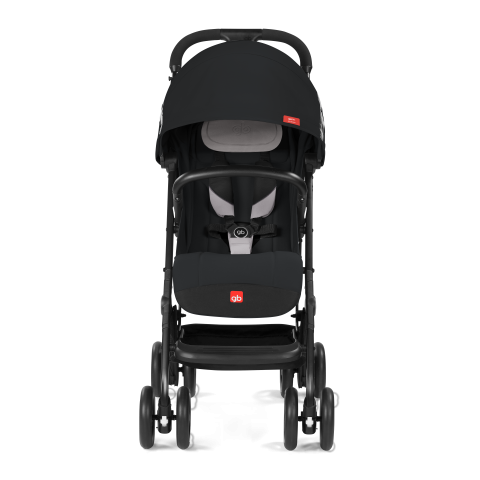 System podróżny 3-w-1
Przy pomocy adapterów połączysz ramę wózka z fotelikiem gb lub CYBEX oraz gondolą Cot To Go (adaptery oraz pozostałe akcesoria do zakupienia osobno).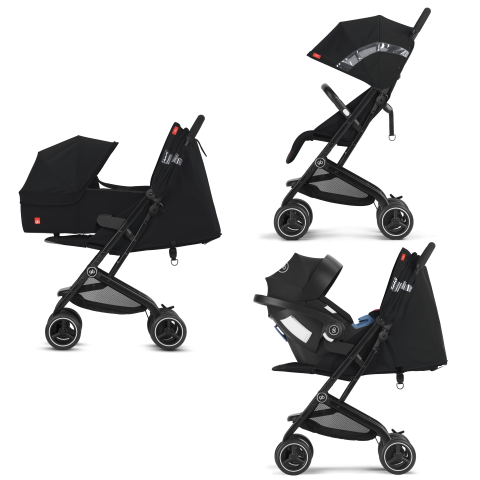 Niewiarygodnie lekki - tylko 7.7kg
Wyjątkowo lekka rama jest łatwa w prowadzeniu i przenoszeniu. Idealna do miejskich spacerów i dla rodziców w drodze.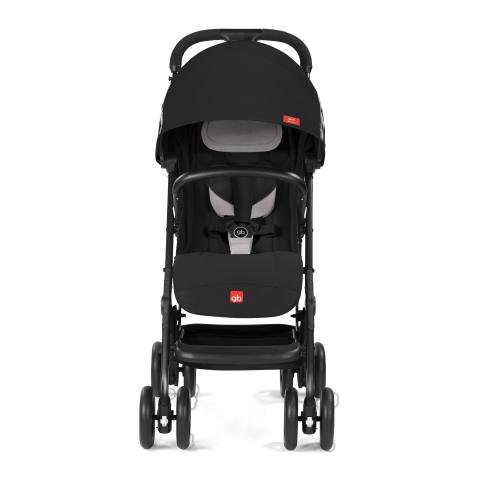 Wolnostojący po złożeniu
Wolnostojąca pozycja po złożeniu pozwala na wygodne przechowywanie wózka w dowolnym miejscu.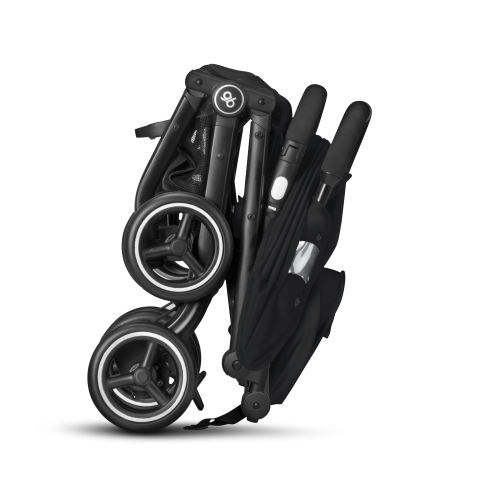 Obrotowe przednie koła All-Terrain
Zapewniają łatwe podróżowanie wąskimi uliczkami i mogą być zablokowane dla większej stabilności na nierównych nawierzchniach.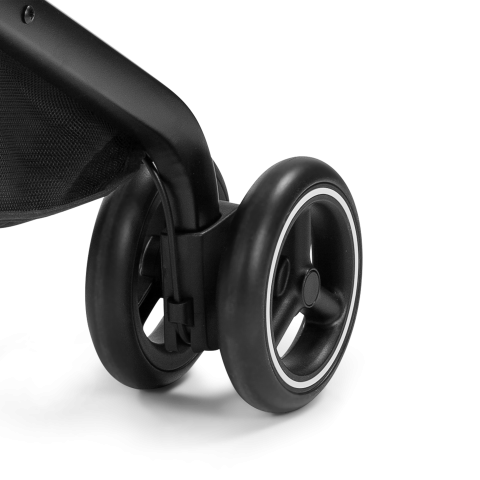 Budka przeciwsłoneczna XXL
Zapewnia ochronę przed słońcem i wiatrem - z filtrem UPF50+.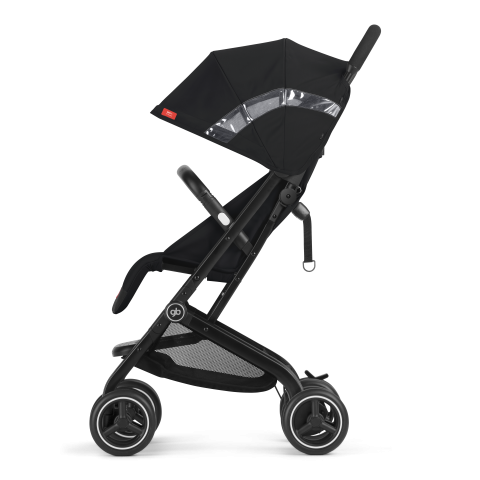 | | |
| --- | --- |
| Shipping 24h | Yes |
| Pasy bezpieczeństwa | 5-punktowe |
| Kierunek jazdy | Przodem |
| Rodzaj kół | Gumowe |
| Liczba kół | 8 kół |
| Składanie | Na płasko |
Shipping 24h
Yes
Pasy bezpieczeństwa
5-punktowe
Kierunek jazdy
Przodem
Rodzaj kół
Gumowe
Liczba kół
8 kół
Składanie
Na płasko
You might also like